Thai Massage & Spa Retreat at 1314 H
Please choose "services", or "gift card" option, listed on the left to see details and pricing.
Our experienced staff will help you determine the best services for your needs and deliver the kind of quality and value you expect from a professional day spa . Our location is designed to make your experience enjoyable and leave you feeling inspired! Check out our complete service menu below to get a feel for what we do. Please note: Service prices and availability are subject to change without notice.
Check out our brand new Sauna and it's health benefits, utilizing hot rocks and safe infra red.
Sauna - $8 to add to your service.

Brand New! We now offer out call services to selected hotels in Downtown Sacramento.

Give us a call at 916-442-3789.

Within 2 miles of downtown Sacramento:

Our regular "in Spa" current specials:
Massage and Facial 2 hours - $124
60 mins Swedish or Thai Massage - $59
90 mins Swedish or Thai Massage - $89
120 mins Swedish or Thai Massage - $120
60 mins Couples Massages - $140
......and more, ask about our packages!
Facials
Experience our professional facial products and services.
Royal Euro Facial
$65
1 hour.
Skin is deep cleansed and gently exfoliated. Next, comes a soothing massage, of the face and decolette.
A custom masque is then applied and fully absorbed as you gently relax.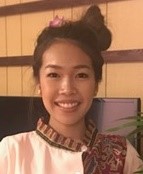 Purifying Facial
$65
1 hour.
Breakouts have finally met their match! This facial focuses on deep-cleansing, purification, extractions and hydration to target current breakouts while helping to prevent future breakout activity.
Power Regeneration Treatment
$65
1 hour.
Combined vitamin and hydroxyl acid exfoliation, energizing massage techniques that release tension in the facial muscles and a specialized masque make this the ultimate skin therapy for prematurely aging or dry skin. Your skin will be noticeably firmer, smoother and revived.
Hello Handsome!
$65
1 hour.
While most skin is similar, men's skin does have different concerns. Target them with this treatment that focuses on deep cleansing, smoothing, exfoliation, extractions and critical hydration for healthier skin and a fresh appearance.
Return to Top
Our Policy:
We recommend you call (916)442-3789 or email: contact@massagemagictouch.com to schedule an appointment, however walk-ins are welcome.